Our Story
Foi Design's Origins
Foi Designs started in August of 2009 in a hospital room at Cartersville Medical Center.
The story is one of which I can not look back without saying, "Wow, that was God!"
My wife and I were expecting our 2nd son in October of 2009 but because of complications, we had started making trips to the doctor and maternity section of the ER regularly in July. I was working with a small, low voltage electric company that required me to work out of town causing stress on my family. After numerous trips to the ER through out July and August, we realized we were probably going to be in the hospital for a while and that our son would be coming early. I had been praying for God to make a way to provide for our family but also have time with my family and not be out of town so much. My hope was that the company would find more local work instead of out of town work.
Well the next part of the story didn't turn out like I thought it should at the time. A few days later, the company started letting employees go due to some big jobs falling through and not having enough work for everyone. I was the newest hired so one of the first to go.  I remember riding home thinking to my self "What am I supposed to do now?" I told my wife about my layoff and even though it was hard, I knew that God would make a way as He always has. For some reason, even though it was stressful, I had a peace in my heart. The night after being let go, we were back in the hospital and were staying between two hospitals for another 9 weeks straight.
I remember sitting in the hospital room wondering "what I was going to do?" I knew we were going to be there for a while. I knew that I didn't want to leave my wife during this time and that I wanted to be with her every second of the way through this process. However, I wasn't real sure about what I was going to do about paying the bills.
I started playing with a google translator app on my phone looking up different words for "Faith." You see faith was all I had left at the time. I didn't know what was going to happen with our premature baby that was on me way. I didn't know how we were going to pay bills since I just lost my job and only had a month of savings. All I new is that God has always provided and that He always will. I remember choosing french on my translator and seeing the word "Foi" pop up. Something clicked at that point and I just had a feeling I needed to start a business with the name Foi as being french for faith.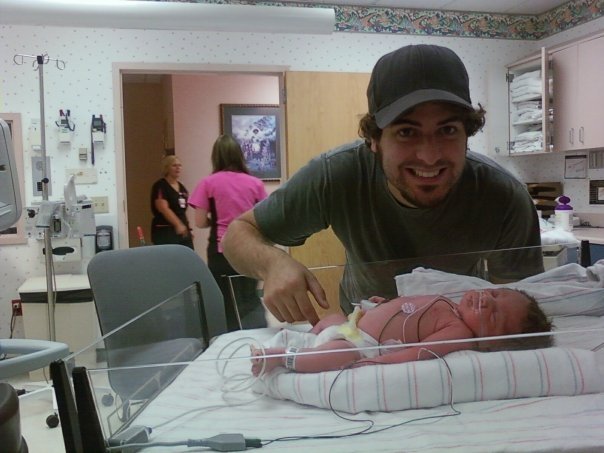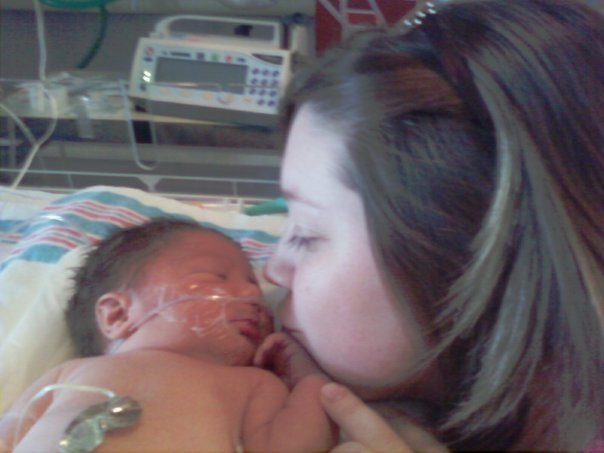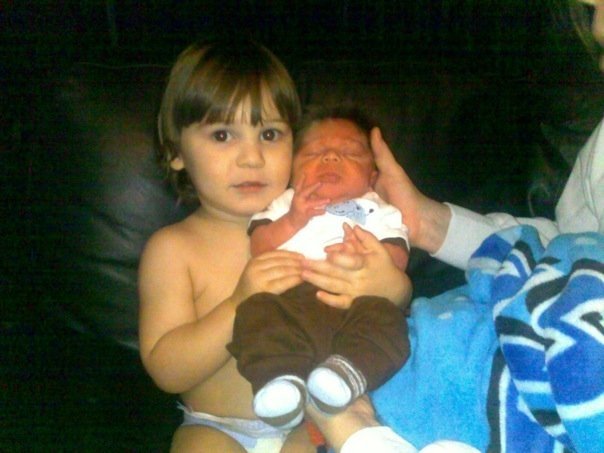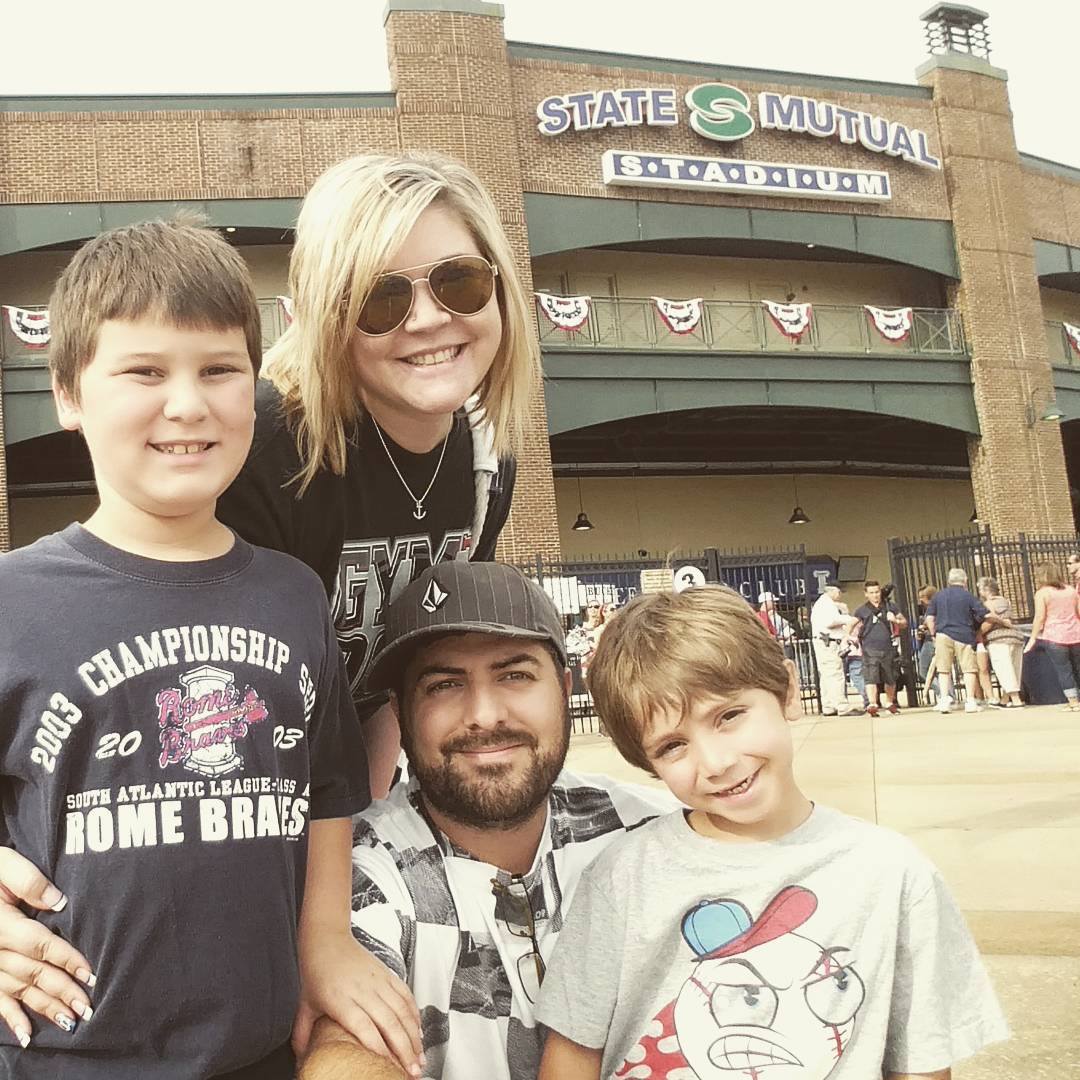 At this point I was going through different ideas in my head for online businesses I would start. I thought about how I have had several part time eBay businesses in the past and sold those, but the climate and competition on eBay changed a lot since I had those and I didn't think I could be competitive in that market anymore.I started to think about how me and my wife ran a Christian Teen center for a year, aRealworld.org, and how I made the flyers every week. I thought about how I made websites for a lot of people in the past and then it all started to click. I came up with the name Foi Designs bought the domain name and built a full website that same night. (No I didn't sleep at all)
The first few weeks of Foi Designs working in a hospital room, I just started emailing everyone I had every known and asking if they needed any graphic design. This kept me busy for a couple weeks and then I had a little money to start advertising and the rest is history as they say. I started taking classes online right away and still do today to make sure Foi Designs is always on the cutting edge of branding and design.
God has never forsaken me and my family and He has proved over and over that He is in control. I thought everything was over when I lost my job. Instead, I have been able to be a work at home dad while my wife is in school full-time. Being able to be with my boys all day and provide at the same time is really a dream come true. There is still a lot of work involved and there has been many nights I have worked till 5am or later, but I couldn't ask for a better way to provide for my family. My customers come to me from around the globe and I am very thankful for each one of them.
I hope that this story will inspire you to take a leap of Faith in your life and trust God today!
Ryan Tomlinson – 2012
The Story Continues
2012-2015
I haven't updated our story since 2012 besides pictures. Just a few years into the business. The story of Foi Designs continues to amaze me as my family has faced even more over the past few years. As I am writing this, my wife has had over 15 surgeries and procedures in the past 4 years. If I wasn't working from home or on the go there is no way I would have been able to take care of her and our boys.
During the hardest stretch (about a year) my wife wasn't able to go to school, she almost died twice and was having such a hard time with her health she couldn't even walk into the bathroom by herself without my help. We were basically living at the hospital it seemed being there several times a week sometimes.
Because I was able to work my own hours I was able to take care of my wife, our house (cleaning, cooking, etc) and our boys while still providing an income for our family.
As of July 2015, the time of writing this article my wife is now doing so much better. She graduated with her bachelors from Kennesaw State University. I am thrilled to announce that she has also just been accepted into the Masters program at Richmont University. She will be studying for her Masters of arts in marriage and family therapy.
My wife and I lead worship at our church and help with the youth and kids programs and have started several side businesses as well.
God is faithful.